CHI2004
|
Technical Program
Thursday 29 April
16:30-18:00
Closing Plenary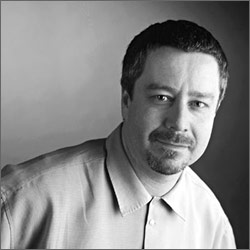 Tim Brown, IDEO, USA
The Future of Designing Experiences
Why is designing a product not the same as designing an experience? How come technology as often as not frustrates rather than enhances a great experience? This talk discusses some of the learning IDEO has gained from working in thirty five industries on things as diverse as the future of the patient experience in healthcare to advanced retail prototypes.
Tim Brown is CEO and President of IDEO, the world's leading design consultancy specializing in turnkey product development and innovation strategy. Prior to taking his current position in 2000, Tim led IDEO Europe from 1995 to 2000 and managed IDEO's San Francisco office from 1990 to 1995.
Tim has led strategic client relationships with such companies as Apple, NEC, Steelcase, Sony, Epson, Whirlpool, and Matsushita. He has received numerous design awards, and his designs have been exhibited at the Axis Gallery in Tokyo and Design Museum in London.
Tim's special interest has been in cultivating great design and innovative thinking within multidisciplinary teams. He has been active in design education for many years, lecturing at Stanford University, Cranbrook Academy of Art, the Royal College of Art, and the University of Northumberland. Tim earned his Master of design degree from the Royal College of Art in London and his BA in Design for Industry from the University of Northumberland.